Earth Scarf in Midnight and Grape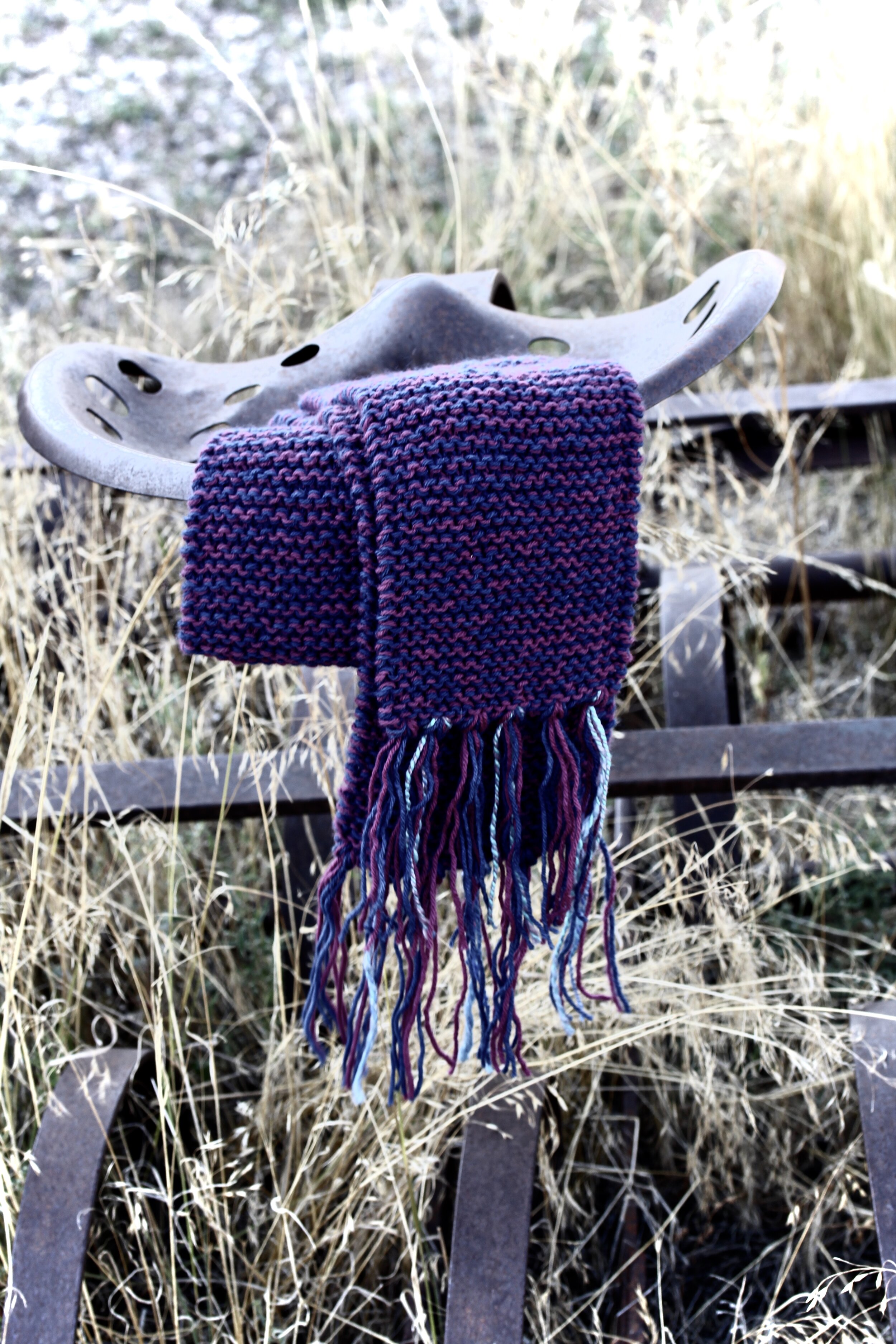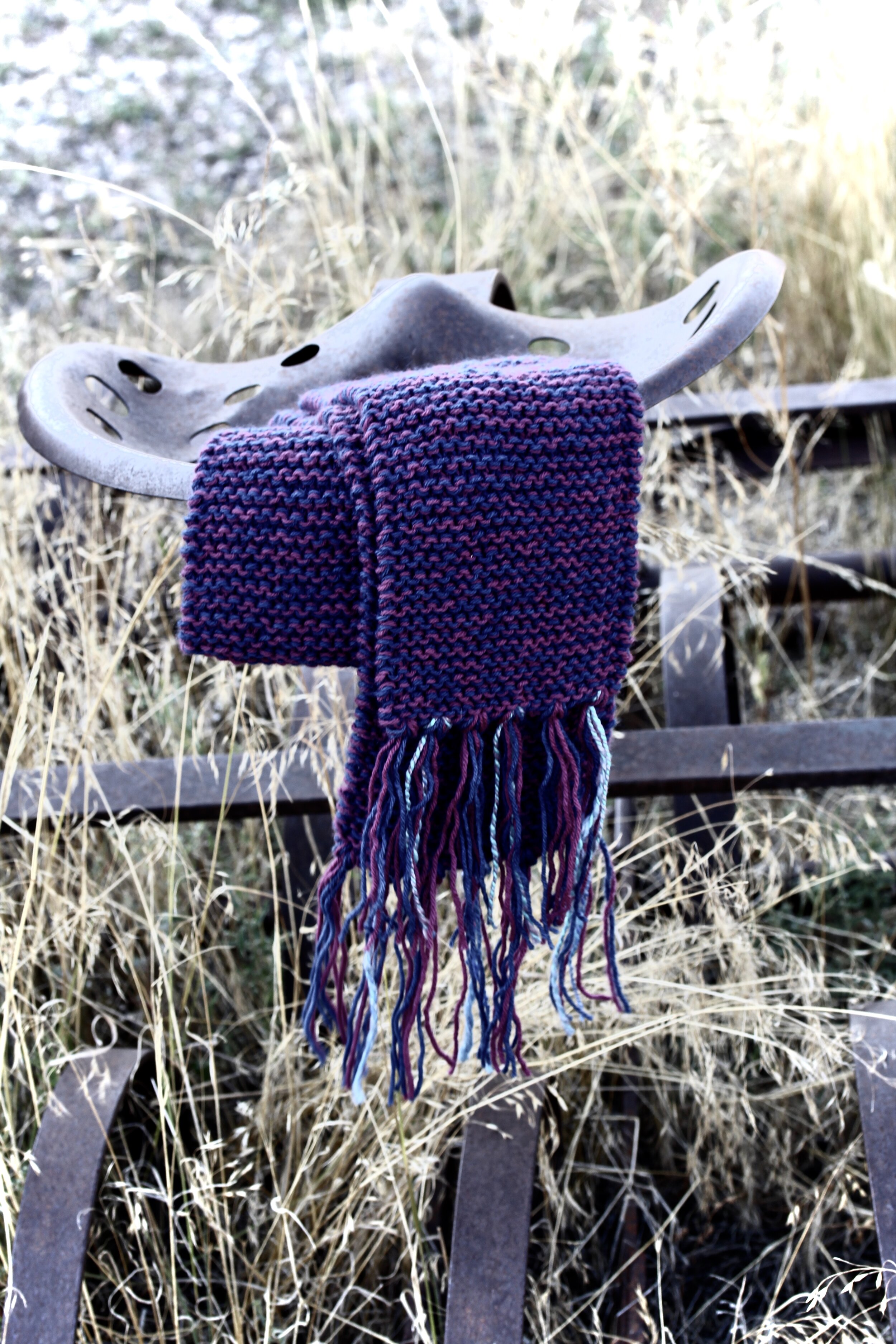 Earth Scarf in Midnight and Grape
This chunky hand knit scarf wraps twice around for soft, squishy warmth. Knit double strand with our Australian Merino Harvest Wool yarn, this garter stitch scarf has a soft nubby texture that hugs your neck. Fringe is accented with handspun Merino and silk yarn in a complimentary color blend.
Measures : 52 in. long ( Plus 6 in. fringe at both ends) x 6 in. wide
Care:
Hand wash gently in cool water and gentle soap when needed.
Thank you for appreciating our hand made, natural, biodegradable, plastic free, tread gently, original products. Enjoy!
Our Harvest Wool Yarn is mill spun Australian Merino, and then hand dyed using ancient traditions with flowers, leaves, bark, roots and rinds in India. Flowers once used in temples and festivals or marigolds from the flower markets, rinds from pomegranates, bark from mango trees, leaves from indigo and marigolds, roots from borage and madder.
Natural dyes are beautiful, one of a kind and unpredictable, like nature itself. Slight variations in color batches may occur. Please remember natural products will have irregularities that gives it its unique beauty. Please keep this in mind when ordering for projects as reorders from separate dye lots may vary as plant colors vary with the season.
By purchasing our handcrafted goods in this yarn, you are supporting ancient crafts, communities and natural colors that are gentle on our planet and her waterways.
Gentle hand wash garments in luke warm water and natural wool wash.